Hi Ya'll!
Although I'm doing a really good job at ignoring my blog, I've managed to find the time to guest blog for Nurse Bestie's at
StressCase
!
I never turn down the opportunity to write one of her fun themed posts. This one is about what life was like when I was 18. Fun! So skip on over to: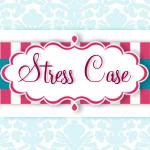 And check out what was going on in my life. It's pretty funny- I've even included photos!
Hope everyone's week is going well!