Hi ya'll!
My dearest friend,
Nurse Bestie
hosted a really fun blog swap for spring.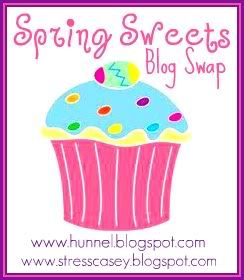 I got paired up with Jess from Pretty Physicist and she sent me the most adorable and yummy goodies! Check it out! (I ate the candy before I took pictures, so I had to improvise. Thank god for google!)
I also got watermelon twisty sour straws, but I ate them too and couldn't find a photo. haha! I love candy.Make sure to stop by
Jess's
page to see what I got her!